One Year After Sandy: Modular Construction Speeds Recovery for New Jersey Families
Excel Homes and Zarrilli Homes announce that their work will be featured in eight-part This Old House PBS series airing Thursdays, October 3-November 21.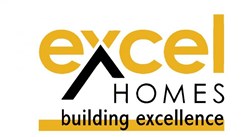 "We built hundreds of modular homes on the Jersey Shore before (Hurricane) Sandy, and we didn't lose a single one," – Anthony Zarrilli, Founder & President of Zarrilli Homes
Brick, New Jersey (PRWEB) October 16, 2013
The Jersey Shore was one of the nation's hardest hit regions when Hurricane Sandy struck one year ago, but modular construction – and hardworking homebuilders – have helped many families move back into new homes several months ahead of schedule. Ocean County, N.J.-based Zarrilli Homes and modular home builder Excel Homes are among those leading the rebuilding effort.
Hurricane Sandy, which made landfall in New Jersey on October 29, 2012, damaged or destroyed 346,000 homes in the state. For homeowners who are rebuilding or buying their first house, modular homes are among the most popular "hurricane-proof" options.
Modular construction, which uses modules built in a factory and assembled on site, is praised for its superior strength and durability and its quick build time – homes can be built in half the time compared with standard construction methods. The secret to modular homes' strength lies in the manufacturing process. To help the modules withstand the demands of the transportation process, modular homes are built with an average of 20 percent more materials than are regular homes, and often at less cost.
GROWING TO MEET THE DEMANDS
"We built hundreds of modular homes on the Jersey Shore before (Hurricane) Sandy, and we didn't lose a single one," said Zarrilli Homes founder and president Anthony Zarrilli of the post-Sandy damage assessment. The modules for the single-family residences are built by Excel Homes, the nation's largest custom home manufacturer, in the company's facility in Liverpool, Pennsylvania.
Before Hurricane Sandy, Zarrilli Homes built, on average, two new homes per month. The projects focused on larger luxury homes in excess of 6,000 square feet. Today, they're signing two new contracts per week, mostly for smaller, traditional homes in the 1,800-3,500 square foot range. Zarrilli Homes currently supervises or serves as general contractor to more than a dozen projects on the Jersey Shore – from Longport to Monmouth Beach – with 95% of the company's new homes located in Northern Ocean and Southern Monmouth Counties.
The extra work has also impacted the company's workforce. Zarrilli Homes' internal sales and administrative teams have grown from eight people to 15. The subcontractors they work with to complete the homes – including electrical, plumbing and heating and air conditioning teams – have also expanded, with nearly all increasing their staffs by 25 to 50 percent just to support the projects from Zarrilli Homes.
"We're looking at a minimum of eight to 10 years of this same type of work, and we're going to keep growing to support it," said Zarrilli, who this week is overseeing a project in Lavallette, NJ. "For us, it's all about helping people get into homes. We want to get people back into the area and living a normal life again."
CUTTING THROUGH THE RED TAPE
Part of this help includes guiding would-be homeowners through the sometimes complicated process of completing applications, securing permits and filing insurance claims. A process that might take six months can now be completed in just three months, thanks to the contacts and expertise of the Zarrilli Homes staff.
"Building a home is hard enough, but when you add insurance claims and the hassles of an overloaded permit process, it gets even harder," said Excel Homes Sales Manager Andrew Strocko of the work being done by Zarrilli and his team. "Thankfully, they handle everything, from the demolition of the old home to the completion of the new one. The homeowners choose a design, select the custom features they'd like, and two or three months later, they move in."
The Jersey Shore rebuilding effort is currently the focus of an eight-part This Old House series on PBS, part of which features the work of Zarrilli Homes and Excel Homes. The series, which started on October 3, will feature new episodes each Thursday before concluding on November 21.
Based in Liverpool, Pa., Excel Homes is the largest custom modular home manufacturer in the United States and has built more than 30,000 modular homes. Excel Homes builds modules in climate-controlled plants in Liverpool, Pa., and Avis, Pa.. The company's products have been featured in numerous trade and dwelling publications, as well as on the History Channel's Modern Marvels. For more information about Excel Homes, visit excelhomes.com.